Profile Series - Glass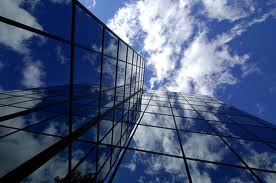 Glass is a completely natural material, made from raw materials found in nature in almost unlimited quantities. This is just one of many reasons why glass is one of the most used materials in decoration, both inner and outer space.
In interior design, standard glass is most commonly used, with flat surfaces, high-quality and natural looks mainly for glass conservatories, doors, windows etc. The results of the various glass processing: sandblasted, glazed, polished, safety glass, which can be cut and bent. Besides looks, with glass one should also think about safety, so laminated safety glass is recommended, which, if broken, does not spray everywhere, but it breaks into larger pieces that remain in the box. This glass also allows for better sound insulation than ordinary. Today, more furniture and details are made of glass. Why glass? Because it opens up the space and provides breathability, which is especially important in small spaces. Ultra-efficient thermal insulation has become indispensable component of modern construction, in order to save power and to protect the environment. Modern glass for thermal insulation provide low values U (1.1 W/m2K), while delivering high bandwidth consumption (g = 66%), which allows achieving very favorable heat balance of the building using free solar energy. To protect against solar radiation, primarily from the heat rays, which is automatically accompanied by a reduction of more or less light, thermoapsorbing thermoreflecting glasses are used which are commonly built in isolating glasses.